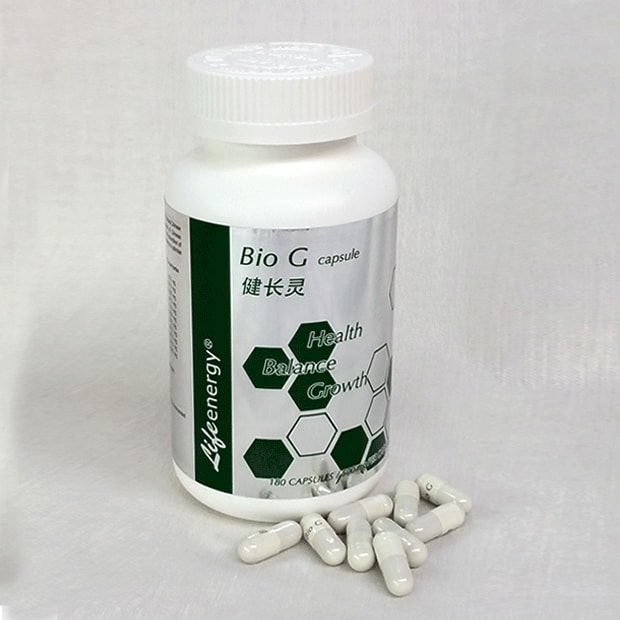 Bio G (Out of Stock)
Improve stomach intestinal absorption
Clear parasite
Grow muscles
Most Suitable For
Broken watery stool
Diarrhea
Attention deficiency
Hypo or Hyper Thyroid
Poor immunity
Poor appetite
Malabsorption
Sinus and skin allergy problem
Teenage boys and girls during puberty and growth
Main Benefits
Nourish and strengthen the spleen and stomach
Improve digestion and absorption function
Balanced nutrients to optimise physical growth
Muscle growth & health
Ingredients / Process
Radix Angelicae Sinensis, Radix Panacis Quinquefolii, Semen Euryales, Radix Codonopsis, Radix Astragali, Poria, Semen Nelumbinis, Rhizoma Chuanxiong, Folium Notoginseng
Concentrated extracts in Super micro-fine powder helps to speed up its absorption in the body.
100% Natural with no fillers like starch or honey. No Erectogenic Agents, Stimulants, Artificial Hormones, Analgesics, Steroids and Western Drugs.
Sign up to receive latest news & promotions from GI